An intriguing journey through the places made famous by Dan Brown's best seller, telling the fantasy and esoteric storytelling that envelop the places and monuments of the Eternal City and which have always been a attraction for tourists and fans of art, history and culture. The itinerary takes place in the heart of the city among squares, monuments and palaces that acquire an even greater charm in the night light of the Eternal City between fantasy and esotericism. We will visit the Pantheon, Piazza Navona, Via del Governo Vecchio, and end with Castel Sant'Angelo.
A classic private film tour in Rome!Taking as a starting point one of the most beautiful films of the 50s, in which Rome had its golden moment, ArcheoRunning offers you the Roman Holiday walking tour.
Through our usual quick stroll, we will visit the following sites: Trevi Fountain, Spanish Steps, Pantheon, Piazza Venezia, Theater of Marcellus, the Mouth of Truth.
This Oscar-winning film was a real showcase of Rome
Trevi fountains , side Via della Stamperia
A classic private film tour in Rome! ArcheoRunning will make you relive the places and moments of the most famous film in the history of cinema: Federico Fellini's La Dolce Vita.
We will immerse ourselves in the Rome of the fifties and sixties, dreaming of reliving the history of the protagonists.
Our walk will start from Via Veneto and will come across places such as Piazza Barberini, the Trevi Fountain, Piazza Colonna, and Via del Corso up to Piazza del Popolo.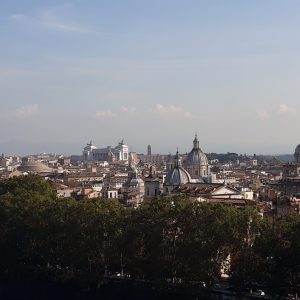 A classic private film tour in Rome! Through the places shown in the Oscar-winning film, The Great Beauty we will get to know an unusual Rome – the most hidden one. Archeorunning will give you the opportunity to choose three itineraries.
Itinerary 1 (duration about 3 h)
Palazzo dei Penitenzieri - Palazzo Sacchetti - Palazzo Taverna - Palazzo Altemps - Piazza Navona (with Palazzo Pamphilj, Chiesa Sant'Agnese in Agone) - Palazzo Braschi - Palazzo Spada - Walls of the Tiber from Ponte Sisto - Tempietto del Bramante - Fontanone - Gianicolo
Itinerary 2 (duration about 3h)
Baths of Caracalla - Casa Pino Casagrande Aventino (not open to visitors) - Santa Maria del Priorato - Santa Sabina – The Orange Garden - Flavian Amphitheater Colosseum / Jep Gambardella's house - Capitoline Museums - Angelicum - Palazzo Brancaccio - Scala Santa - Monumental Cemetery of Verano
Itinerary 3 (duration about 2h)
Barberini Palace - Via Bissolati - Via Veneto - Villa Medici - Villa Giulia
Variabile per itinerario. Le informazioni verranno fornite in fase di prenotazione.
Variabile per itinerario. Le informazioni verranno fornite in fase di prenotazione